Fees and Insurance
All fees are paid by the patient unless coverage is approved and confirmed by your Private Insurance Plan (extended health care insurers), ICBC, Medical Services Plan (MSP), WorkSafeBC, RCMP, the Departments of National Defense and Veteran Affairs.
Private fees: Initial visit $70*
Subsequent visits $65*
ICBC visit: no fee (must be pre-approved by ICBC)
MSP (Premium Assistance) fee: $25
WorkSafeBC (WCB): No charge with approved claim
*(Seniors & Students $5 discount)
Extended Healthcare Benefits
Many extended health care insurers provide some coverage for physiotherapy. Check your employee benefits package for details.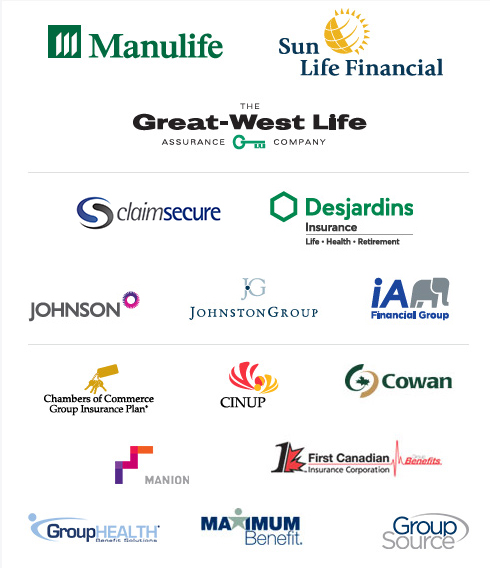 Processing Your Insurance
Option 1:
In many cases, South Vancouver Physiotherapy Clinic is able to direct bill part or all of the treatment cost directly to your benefits plan through your extended medical insurance provider.
Option 2:
After receiving therapy, you submit your receipts and documentation to your insurance company yourself for reimbursement. Please check with your specific provider to confirm the benefits and coverage that are available to you.
Please Note:
Every extended health insurance plan has different policies and restrictions. In some cases the clinic may not be able to direct bill online. Please check with your Extended Healthcare Insurance Providers and our office before coming in to ensure that you are eligible for this service.
In cases where the online insurance is denied, rejected or suspended it is the patient's responsibility to cover the costs of the treatment for that day.
Cancellation Policy:
We understand that there are times when patients must miss their appointments due to emergencies, obligations for family or work. However, when a patient does not call to cancel their appointment they are preventing another patient from utilizing that time.
Appointments must be cancelled at least 24 hours in advance. Less than 24 hour cancellations or no-shows (other than emergencies) will be charged $65. Cancellation/No Show fees will be applied to those who do not provide our office with appropriate notice.
We Offer Direct Billing to Your Extended Health Care Providers